Gender Equality Will Soon Become Living Reality- Enter Big Data And Analytics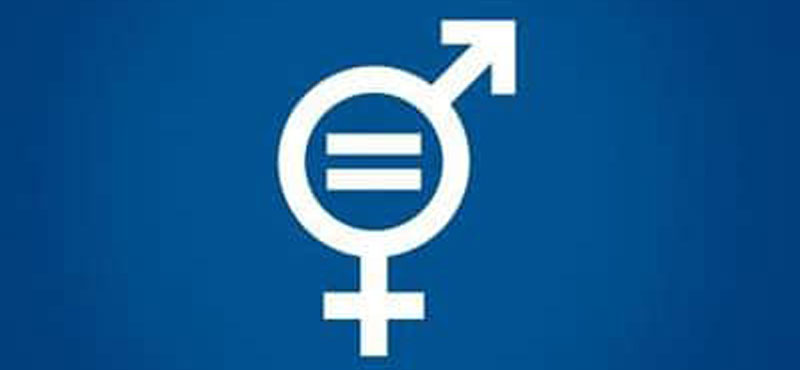 Gender equality lets both men and women enjoy the same opportunities and rights across all sectors- pretty much sums up what 'Gender Inequality' could be. Biased treatment of individuals on the basis of their gender or simply put, gender discrimination has always been a matter of grave concern.
Surprisingly, out of 135 nations, only 4 have been able to achieve gender equality. It says a lot about the alarming situation. Ranging from education to land ownership rights and education, there's no denying that men get the lion's share of opportunities across 97.02% of the globe.
Step into the world of Big Data and Analytics, and the issue of gender inequality is likely to be solved.
An initiative of the United Nations Foundation, Data 2X is maintained by William and Flora Hewlett Foundation, in a partnership with Office of Hilary Clinton. In order to combat the global menace of gender inequality, it is leveraging Big Data and Analytics.
One such recent project of Data 2X focused on tracking the condition of mental health of adolescent girls. After identifying depression as a major ailment among the young girls worldwide, they soon began to extract information related to the mental health of girls. Also, social media platforms such as Twitter and Facebook were leveraged to understand the target population's digital traces.
By identifying more than 26 gaps in data on females comprising wages, health, education, opportunities among others, Data 2X found out that a minute population of around 5% women in India is officially employed.
A web-based online platform exclusively for law departments, Sky Analytics in collaboration with Data 2X surveyed around 42,000 timekeepers and attorneys across 3200 law firms situated in the U.S. Regarded as the first ever gender study based on actual billings completely, it scrutinized the invoices of legal departments portraying the legal spending between 1.1 million and 1.1 billion dollars. It revealed that women earn an average 12% lower wages than men. Same reports also found out that women workforce is billed at lower rates per hour than their male counterparts.
Research on gender inequality at legal firms has been an ongoing process for years, but traditional methods comprising interviews and surveys never yielded accurate results. In today's scenario, law firms are using Analytics to predict and analyze a number of things including charges that other law firms are charging to identify different cases.
Gender Gap Grader is another example of how technology is combating gender discrimination. It is a software that measures gender diversity in a specific enterprise through its self-designed API. By collecting and analyzing data, it also publishes reports and studies portraying gender gaps across the industry. Revealing the exact number of working women in a particular industry, it focuses on aviation, science and investing industries. To identify the role of women in different sectors, it leverages popular Angel List Database comprising around 58,000 profiles of female entrepreneurs.
Gender inequality, even today, is prevalent in almost every industry. But, to use Big Data and Analytics, very less accurate data is available. While technology is advancing every day, it is becoming imperative for every organization to work accordingly. However, researchers predict a major shortage of experts in the arena of Big Data and Analytics. Big data success demands expertise with the tools and techniques.
Even for the non-profits working in the purview of social menaces, it becomes important to hire a professional. Acquiring Big Data certifications help candidates to get an edge in the firm. Because organizations are looking for the people who understand what Big Data is- and certifications can undoubtedly give that surefire advantage!
With time, data is becoming everything that matters. To break this stereotype of gender discrimination, it's high time to leverage Big Data in all the right ways and minimize gender inequality across the globe.